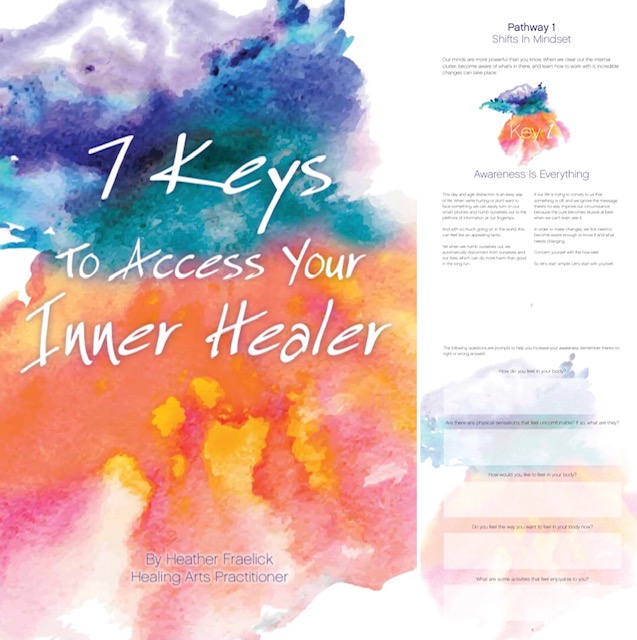 eBook: 7 Keys To Access Your Inner Healer by Heather Fraelick, LMT
Learn some basic tips to help guide you on your healing path.
In this interactive ebook, you learn the following:
Why I'm not your healer.
A bit about my background that brought me to make the above statement.
7 simple tips to help access your inner healer
How to bring these tips together to enhance your healing.
Suggestions on taking a step further on your healing path.
My name is Heather, and here's a little bit about myself...
Heather Fraelick is the owner of Heather Fraelick, LMT / Bodywork & Massage, PLLC in Chicago, IL that offers in-person manual therapy, as well as, virtual healing sessions and workshops.
Heather began her professional life as a dancer performing for Thodos Dance Chicago, Estradanza, and several independent choreographers including David Dorfman, Colleen Halloran, Jon Leher and Altin Naska. She taught throughout the Northwest suburbs of Illinois for over 15 years and was a guest artist for several District 214 high schools, as well as, the Chicago National Association of Dance Masters conventions.
Throughout her career, she experienced several dance related injuries that left her unable to perform. As a result, she decided to learn about healing and attended the New School for Massage; Bodywork and Healing in Chicago, IL in 2004. Her experience in massage therapy school changed her life, and as a result she chose to dedicate her career to the services of helping others heal.
Now with almost two decades of massage therapy experience and over two decades of professional dance and movement education experience, she brings forth an intuitive blend of bodywork modalities to tailor each session to meet her clients' individual needs. She primarily draws from Myofascial Release, as taught by John Barnes, Craniosacral Therapy, Reiki and Reflexology.
Staying well connected with the performing arts world, many of Heather's clients are world renowned dancers, musicians, actors and circus performers. She also works with a number of physicians, nurses, and office workers; many who are experiencing chronic pain, neck and shoulder injuries, headaches, low back pain, plantar fasciitis and TMJ Dysfunction.
Outside of the treatment room, Heather is an active educator in the Chicagoland area facilitating healing circles, teaching students from all walks of life movement and self-care techniques, and as a Reiki Master Teacher, also teaches Reiki levels I, II and III. Over the years, massage therapy school students have reached out to Heather for individual and small group tutoring sessions to help them enhance their massage school experience, as well as, learn how to work with their clients in a more holistic manner with craniosacral therapy, energy healing techniques and body-wisdom coaching techniques.
Heather brings a compassionate, listening ear to each human she works with, and she enjoys empowering clients and students on their healing journey!
To learn more about what Heather's up to, please visit: www.heatherfraelick.com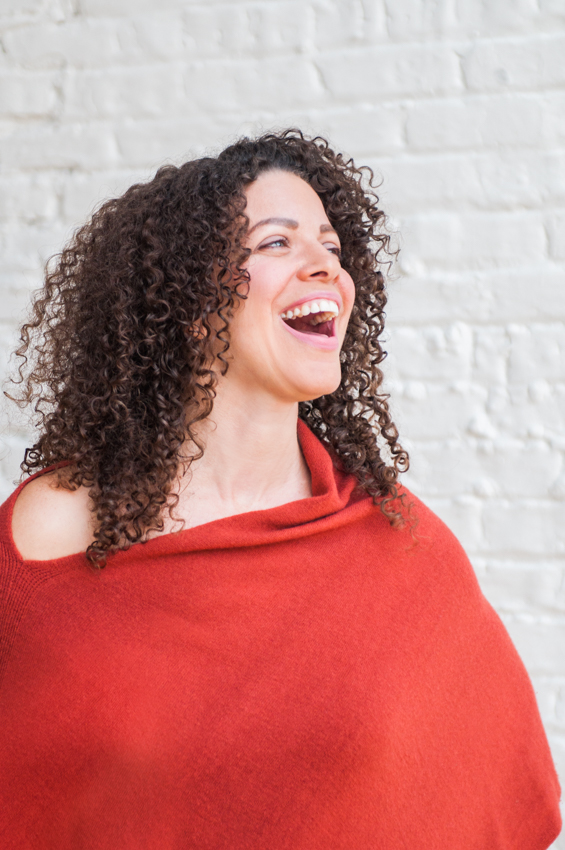 Check your inbox to confirm your subscription